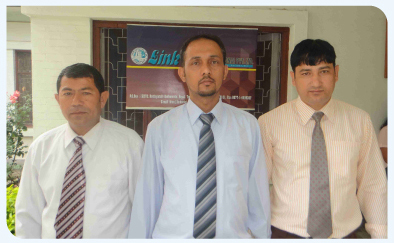 Link On International Pvt. Ltd is a leading manpower recruiting agency and was establish in 2010. We are partner with global client to provide them with best talent from Nepal. We supply skilled and unskilled human resources to many Gulf countries and others. We are committed in providing the best and outstanding manpower recruitment services all over the world. We seek to provide our clients and candidates with the excellent recruitment services based on mutual trust and the highest professional standards driven by quality and cost consciousness.
A Complete Human Resource Solution Company. With an experience of ten years, We Mr.Hari Prasain (MD) Mr.Dan Bahadur Thapa(Director/HR) and Mr.Ram Kumar Khakdka(Director/Admin) has establish Link on International Pvt.Ltd. With the Govt. Lic No.967/067/068 to operate the Foreign Employment Service From Nepal.
We have been Providing the workforce in the industries of construction,manufacturing , agriculture and Hospitality.
We are glad to inform you that , We are delivering the Nepalese Workforce from Nepal to mentioned Industries in the many country like K.S.A, QATAR, UAE,OMAN,BAHARAIN,MALAYSIA and other countries.
As thousands of Nepalese Workfforce are still working outside the country mainly in above mentioned countries and there are also thousands of workforces willing to work outside the country, Our main aim is to place the worker(Experienced and new) what tey are capable for.
We take opportunities as challenge and our goal is to fulfill your offer qualitively and timely.
Vision
The main vision of our organization is to fulfill the need of our clients of getting right people for the right job. Our goal is to further enhance our global presence and to build on our existing strength as a leading overseas recruitment services. We are devoted in building mutually rewarding, long-term relationship with our clients, candidates, associates, suppliers and communities with whom we work.